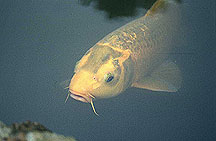 Information for Prospective School Districts, Prepared by Richard Morris, Director of Career and Educational Options, Elk Grove Unified School District
Guideline Manual for Prospective School Districts. (Currently not available in electronic format - please contact us if you are interested in obtaining this document.)
For information on California, please visit the Official Home Page for the State of California at http://www.ca.gov/.
Information on Japanese Prefectures.
The Japan FAQ: Know Before You Go: The complete guide to working, visiting, and living in Japan by Mr. Robert Murphy.
The National Association of Japan American Societies maintains US-Japan.org , a website designed to provide a wide range of information on Japan through links to other Japan related websites on business, public affairs, culture, and education.
The Japan Society of Northern California is the leading U.S. Japan Forum for the West Coast, and the main clearinghouse for U.S.-Japan educational, cultural, public affairs activities in Northern California.
U.S. Embassy in Tokyo, Japan and their services for Americans and visa services
U.S. Consulate in Fukuoka, Japan 
U.S. Consulate General's Consular Section in Osaka-Kobe, Japan
Notice: These web site references are provided for informational purposes only. The Japan Scholars Program assumes no responsibility for the content posted at web sites maintained by outside organizations.
---
California Japan Scholars Program
1020 N Street, Suite 516 · Sacramento, California 95814
(916) 651-1515 · FAX (916) 414-3706
Email · California/Japan Scholars Program