Shizuoka, Japan to Martinez, California
During the summer of 2006 fourteen students and two chaperones from Shizuoka, Japan visited Martinez, and were hosted by the Martinez High School. During their stay they enjoyed the opportunity to experience home hospitality, learning the local customs, foods and making new special friends in the process. They attended daily classes at the schools, where they learned American history, English language, and participated in various other activities. During the weekends they went on day trips to various places, including San Francisco, Sacramento and their stay included official visits to the State Capitol and the Consulate General of Japan in San Francisco.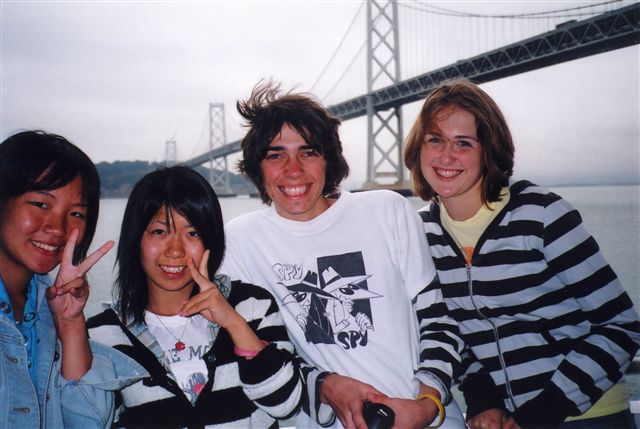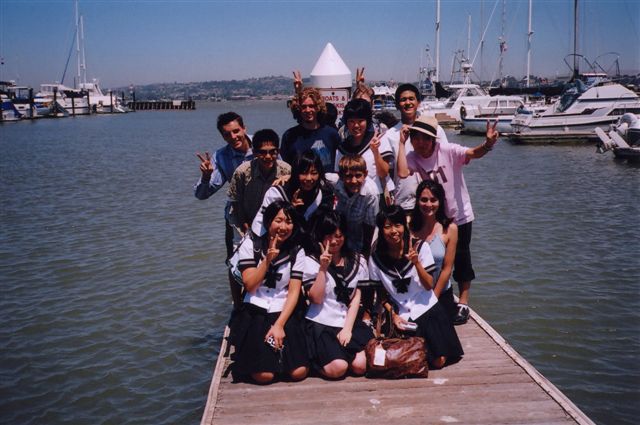 Hosting exchange students from Japan has been a great joy for me and my family. This is actually the third time I have hosted and every time I am amazed by the wonderful people and great friendships that can be fostered despite the language barrier and short time span. Learning to mesh with people of a different culture has caused me to grow as a person in a way. that is both profound and rewarding, and I hope that it is the same for those who stay with me. I feel honored and overjoyed that the program has continued and I hope to see it continue for a long time to come, I know that I will continue to host as long as this program runs.
Ryan, Student, Martinez High School
This two-week stay in Los Angels was a fantastic experience and I made many good memories. I felt a little nervous about home-staying before I left Japan, but my host family was very nice and I had a good time with them. I really appreciate it. Living in the U.S. made me realize that people in different countries think differently. I will study English and visit the U.S. again.
Shizuka, Japanese Student
Shizuoka, Japan to Palos Verdes, California
During the summer of 2006 eight students and two chaperones visited Palos Verdes, and were hosted by the Palos Verdes High School. They had the opportunity to partake in home hospitality, experiencing first hand what the local customs, foods, culture and rituals were. Their schedule included trips to Los Angeles, San Diego, a TV station, Disneyland and Sea World.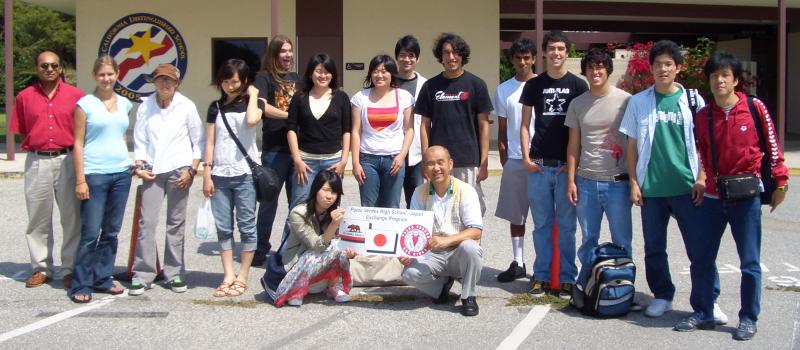 Before going to Palos Verdes, I was very nervous because this was my first time to do a home-stay. But I had a good time while experiencing the differences between the U.S. and Japan. I hope that I can keep the friendships I made through this exchange program for a long time.
Kaoruko Omura, Student, Shizuoka, Japan
This was my first home-stay and I enjoyed it. I want to thank all the kind people, such as my host family and our teachers, who worked hard for this program. At first I had some difficulty making myself understood in English with my host family, but my English improved over the two weeks. I think that this valuable experience has helped me in many ways.
Atsushi Omura, Student, Shizuoka, Japan
"The California-Japan exchange program has been an invaluable and enriching experience for all of us from Palos Verdes High School. Our students will cherish this unforgettable experience for a long time."
Mr. Anu Sood, Parent/Chaperone, Palos Verdes High School
Elk Grove, California to Osaka, Japan
Osaka students welcomed their friends from Elk Grove to their hometown for two weeks. 30 students and 3 chaperones from Elk Grove had the opportunity to experience the Japanese lifestyle, while staying with host families. The students attended classes at several different high schools, studying the Japanese language, history, government, calligraphy, martial arts, origami, traditional dances and many other activities. Organized cultural outings included visits to the Osaka Castle, Kyoto, Kobe and to other local venues.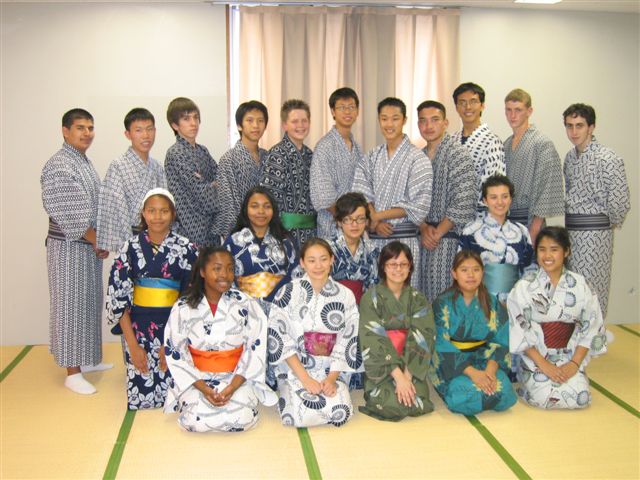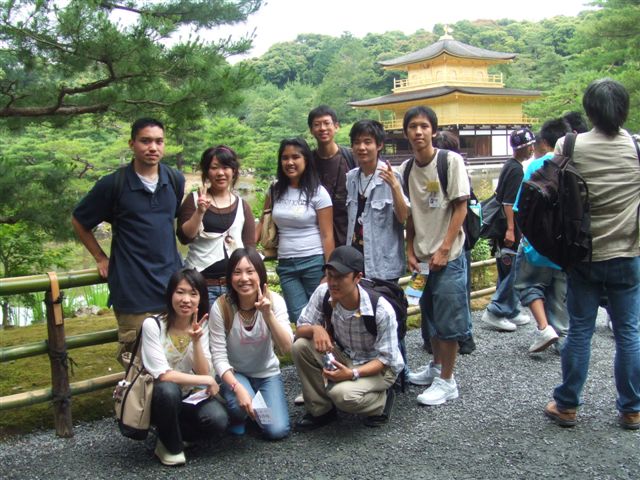 This trip opened my eyes to a world outside my own. I found that the only way you can experience that is first hand. I have been immersed in Japan's education, social life, delicious foods, public transportation, history, castles, etc. which ultimately transformed me into a true Japanese.
Koichi, Student, Laguna Creek High School
From start to finish, we were immersed in the Japanese lifestyle. The trip gave me a whole new perspective and showed me that even though our lives are different and we are 3900 miles apart, we are not so different after all.
Joshua, Student, Franklin High School