Elk Grove, California to Osaka, Japan
The Elk Grove School District sent 30 students and 3 chaperons to Osaka, Japan from June 11-June 25, 2008. The students stayed with host families and attended classes at three different high schools across this majestic city. While there, they studied the Japanese language, history, government, calligraphy, martial arts, origami, traditional dances and many other activities. Organized cultural outings included visits to the Kyoto, Kobe and to other impressive venues. During the weekends the host families took the students individually to other special places as well.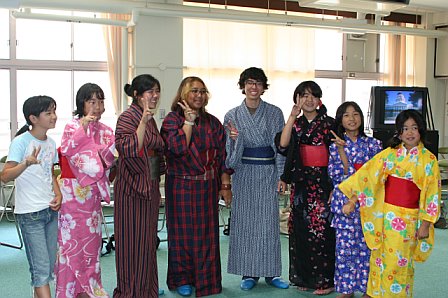 Showcasing their yukatas and kimonos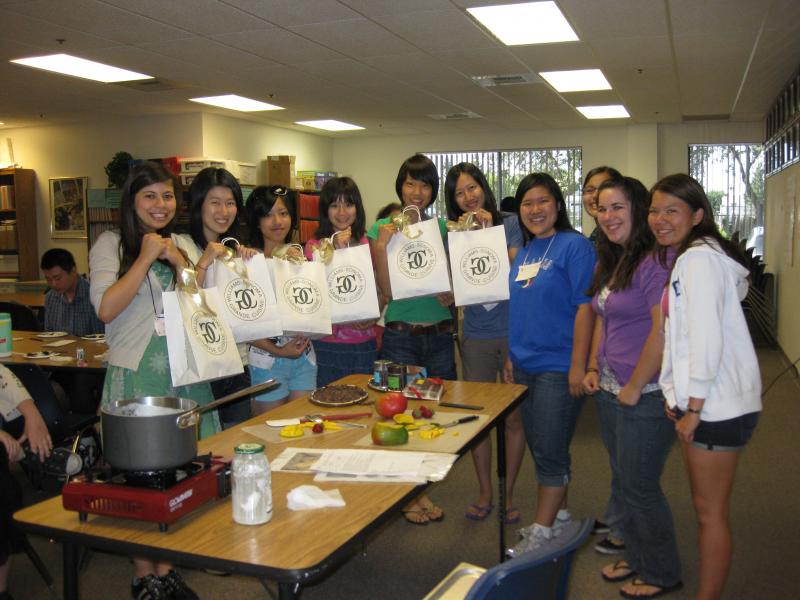 Touring Kyoto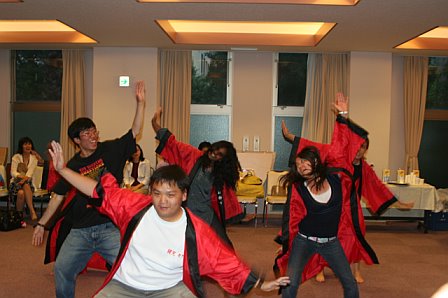 A ritual dance at the farewell party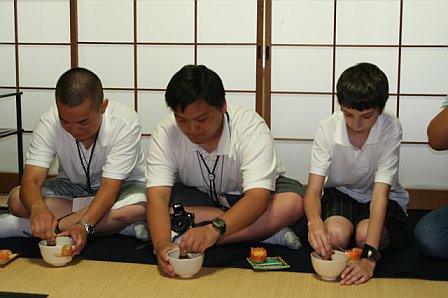 Learning about the tea ceremony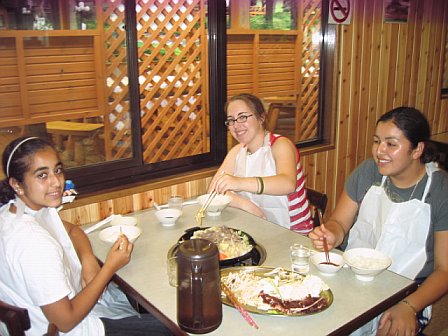 Enjoying the local food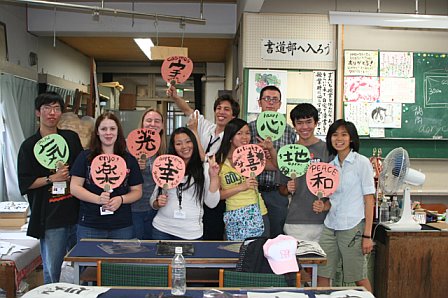 Displaying their art on traditional fans

I had a great time in Japan. The things I have experienced here I will never forget. This program was very well organized and I will never forget my time there. Everyone was so nice, honest and kind. This program influenced me to work internationally, instead of living a normal plain life in America.

Kevin, Student, Franklin High School 
I feel I am very lucky to have had the chance to experience living with a host family and having such a close relationship with people from another country. Being completely surrounded by Japanese culture taught me a lot and it has improved my Japanese a lot.
Stephanie, Student, Franklin High School
My preconceptions and opinions regarding Japan were, quite often, turned upside down. I got to see beautiful landscapes, buildings, all while bing fully immersed in the every day life of a Japanese Family. I wish more people have the the opportunity to experience this wonderful culture. 

Cory, Student, Elk Grove High School 

Shizuoka, Japan to Martinez, California 
During the summer of 2008 eight students and two chaperones from Shizuoka, Japan, visited Martinez, California. During their stay they enjoyed the opportunity to experience home hospitality with their generous and accommodating host families, learning the local customs, foods and making new friends. They attended classes at the school, where they learned American history, English language, and participated in various other activities. During the weekends they went on day trips to various places, including San Francisco and Sacramento. Their stay included official visits to the State Capitol and the Consulate General of Japan in San Francisco.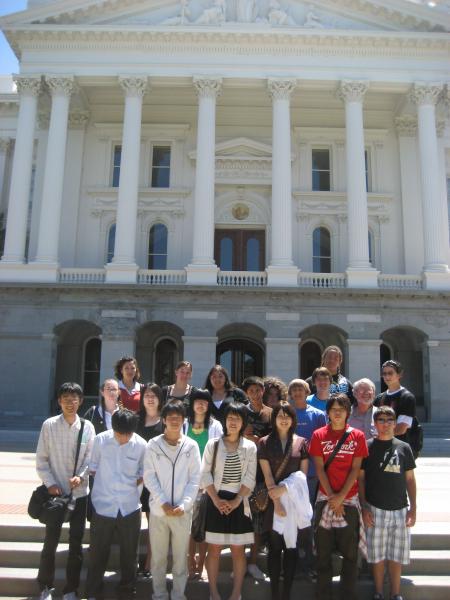 Daytrip to the State Capitol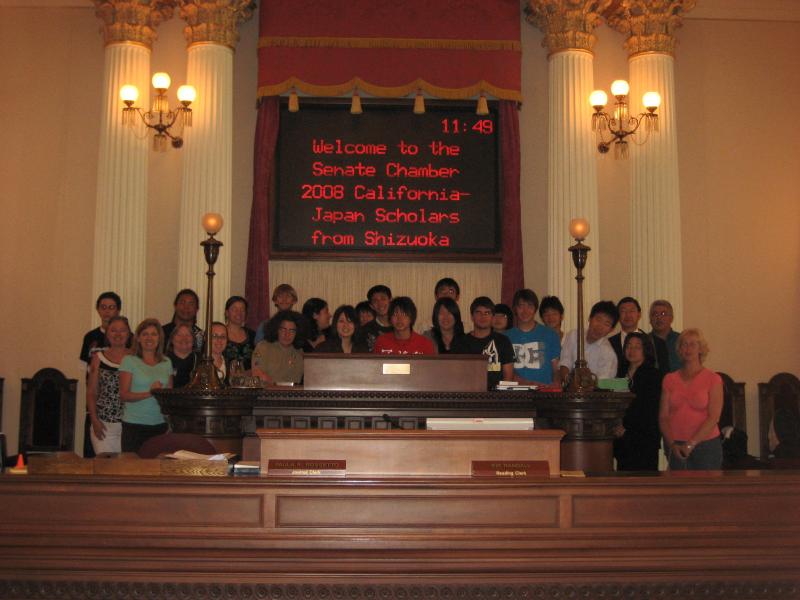 Posing inside the State Senate Chamber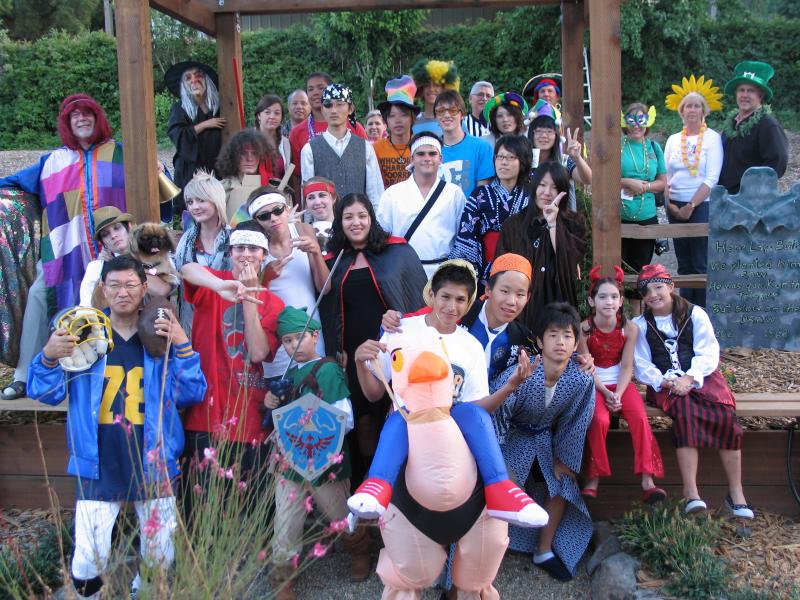 Exposing our cultural traditions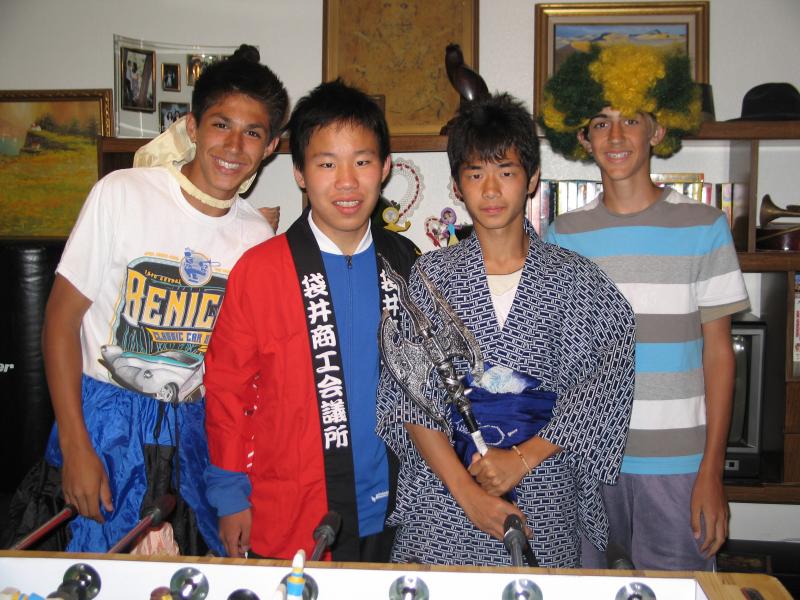 Fun with friends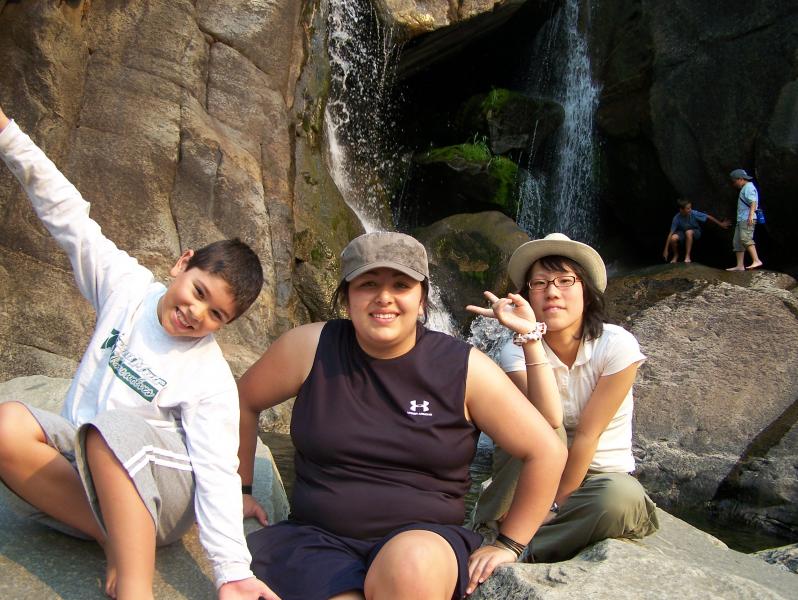 Daytrip to Yosemite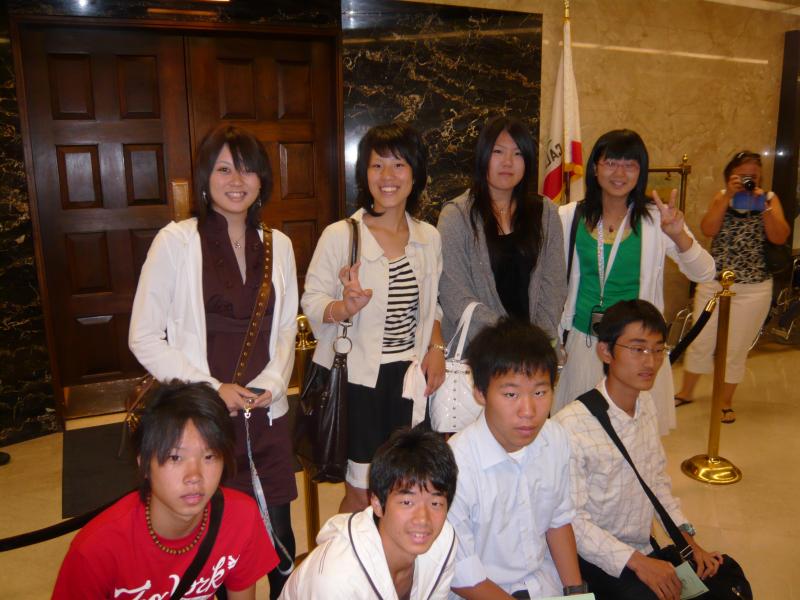 In front of the Office of the Governor