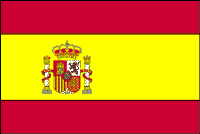 Region: Catalonia
Location: eastern Spain, bordering France and the Mediterranean sea
Major Cities: Barcelona
Population: 7,522,596 (2021)
Area: 32,000 km2
Principle Industries: Textile, automotive parts and electronics manufacturing
Government Structure:
The Parliament: represents the Catalan people, consists of a single chamber, is independent and passes the laws governing the Community, as well as controlling the Executive. The Parliament also approves the annual budget and new taxes.
The Presidency of the Generalitat: is chosen between the members of the Parliament and appointed by the King, and is the maximum representative of the Generalitat and directs Government action. The President is also the representative of the State in Catalonia. The President also maintains the relations with the State institutions and its administrations, calls elections and designates high officials. The President's powers as co-ordinator of the functions of Government are to direct its work, to appoint and dismiss ministers, to coordinate the legislative programme, to provide information requested by Parliament, and so forth.
The Government: is the higher collegial organ in which the Generalitat's executive and administrative functions reside. It also directs policy and exercises regulatory powers. The Government is formed by the President of the Generalitat, the first minister, if appropriate, and the consellers —literally councillors, or ministers. The Government's attributes are basically: to lay down the guidelines behind govern-ment action, to draw up and implement the Generalitat's budget, to pass bills, to nominate and dismiss higher administrative officials, to designate Generalitat representatives to certain institutions, bodies and companies, and to approve cooperation agreement projects with other Autonomous Communities.
For more information, please visit: GenCat - Institutional Structure and Powers
Consulate/Regional Representative in California:
To learn more about this region: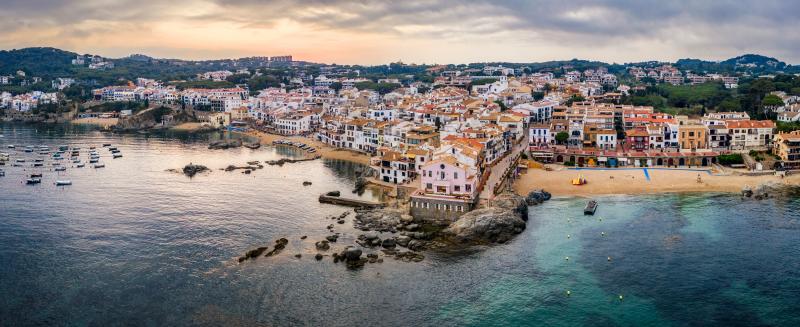 Panoramic aerial view of Calella de Palafurgell at sunset, Costa Brava, Catalonia. Spain