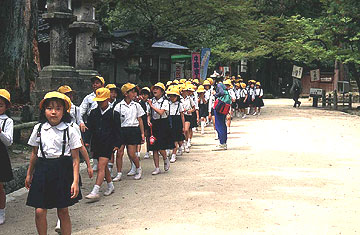 The sister school district model consists of:
Alternating summer sessions between participants.
Reciprocated hosting and sending of students by participating families.
CIRF financial and district support.
Students are asked to cover travel expenses (approx. $800-1250) subject to CIRF financial assistance based on need.
Consulate of Japan providing diplomatic and coordinating services.
Enrollment of participating students in summer school enabling ADA support.
School districts complete control over student selection.
Minimal staff ratio of 1 teacher per 15 pupils.
---
California Japan Scholars Program
1020 N Street, Suite 516 · Sacramento, California 95814
(916) 651-1515 · FAX (916) 414-3706
Email · California/Japan Scholars Program